Beyond all ages, the rainbow is a symbol of hope and connection between the human world and the divine realms. It is a symbol of the reality of phantasy.
Are you ready to walk the path of your soul's essence on earth?
The rainbow needs both sides to shine: Sun and rain, light and shadow, power and consciousness. Recognizing and integrating the rainbow medicine in our daily life and into our inner rainbow – the chakra system -, leads to remembering the universal source within us, enables us to feel the infinite powers of our soul and to walk our path on earth fully hearted.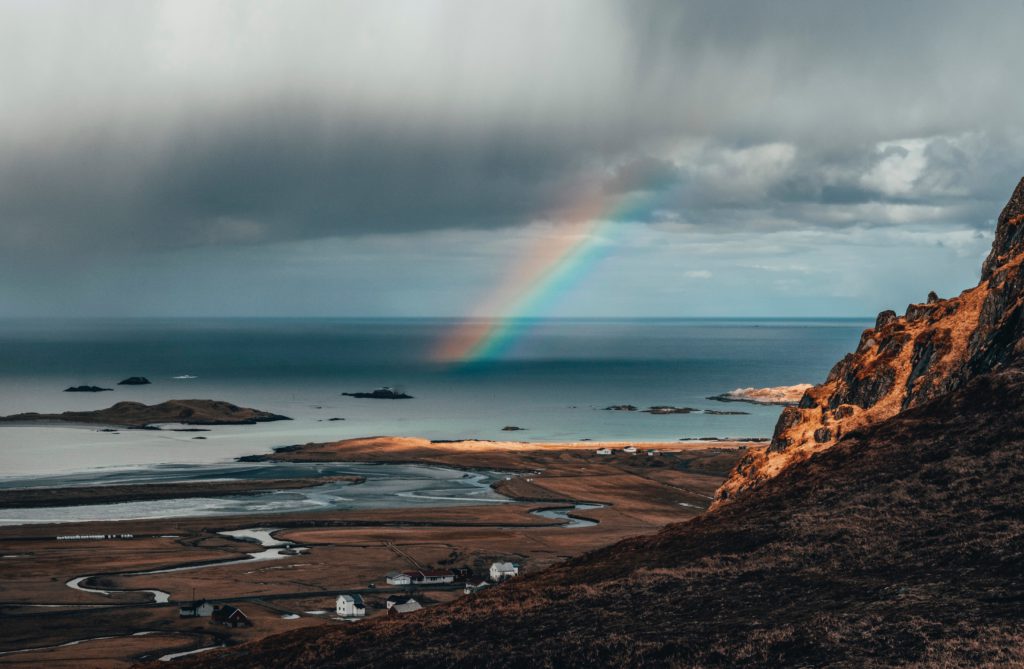 🌈 try the free rainbow meditation to balance your chakra system
🌈 find out about the rainbow topics for your personal ceremony
🌈 let us dive into the adventure to collect back the pieces of your soul guided by ancient shamanic tools and wisdom
🌈 discover your full potential in your unique journey thorugh your inner rainbow
We learn to balance the topics and energy within us on this rainbow journey. The job on this path is to recognize light and shadow parts, raise unconsciousness to the level of consciousness and to call back those parts of our soul that have been lost due to traumatic experiences. In this experience, we are traveling the chakra system up with the frequency of the roots of trust and down with the frequency of the cosmic consciousness, to strengthen the whole soul system with fresh energy and release past blocks. This is the way of the modern shaman, to enable us to live the inner abundance and wisdom on earth. Your individual rainbow journey will be defined through rediscovering your own talents and the full divine potential of your soul.
My portfolio Rainbow Artwork will give you an overview of all the different aspects of my work as Rainbow Woman
♥ I am here for you, Silver