Getting into your spiritual powers and grounding them in your daily life
Rainbow Chakra Course
❤️ ROOT – trust, money, safety

🧡 SACRAL – creativity, flow, magic

💛 SOLARPLEXUS – life energy, motivation, boundaries

💚 HEART – selflove, forgiveness, gratitude

💙 VOICE – truth, expression, connection

👁️ THIRD EYE – visions, dreams, clarity

💜 CROWN – connection, consciousness, divinity

In a lot of cultures, the rainbow is the connecting element between the material and the spiritual world. Exactly like our chakra system, the colorful rainbow is the gateway to travel between the realms. In old cultures, it was the shaman, who knew this special way of the rainbow. He used different techniques to travel to the other world to bring back insights and healing into this world. Nowadays more and more of us are stepping back into their personal power. We reconnect to the consciousness that we are all one and by this, we are enabled to experience our own rainbow way to be the healer of our own reality. Souls, who know their inner rainbow and are in connection and balance with it, are able to master not only to travel between the realms but also to "switch" between dimensions, consciousness, frequencies and all the colors of this world.
You would like to know where your energy is stuck? Book your free chakra check:
https://calendly.com/rainbow-woman/30-min-chakra-check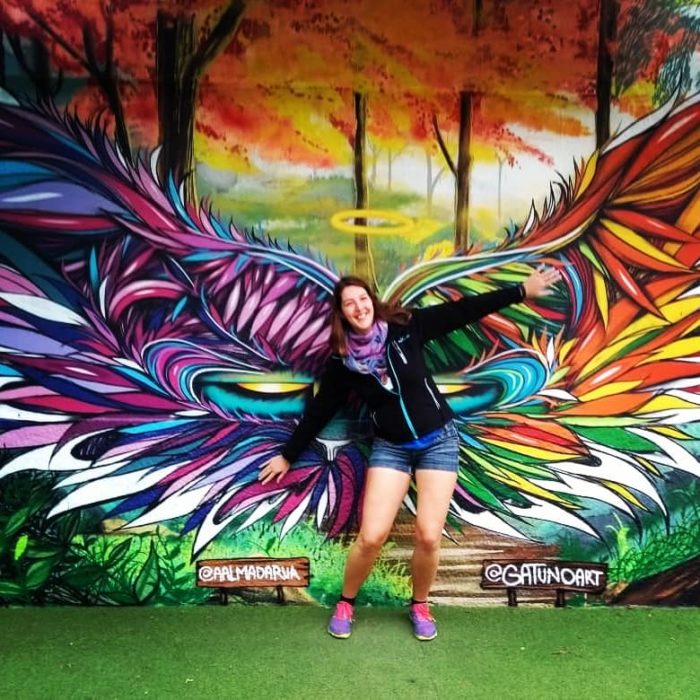 Your rainbow path
Your course is your very personal training. I guide you from my heart to your unique rainbow way to greater consciousness, back in your power or to develop, expand and improve your spiritual skills.
This journey to yourself is all about understanding and interpreting your gut feelings, messages and signs from the universe, to improve your intuitive knowledge and to open yourself for a spiritual heart connection so that you feel empowered to go for your very exceptional and unique way as a rainbow soul on this earth.
🌈🌈🌈
The activation of your rainbow power
My greatest treasure has always been my intuition and thus I got the chance to really experience everything by myself that I can call now my treasure of knowledge and wisdom. Sometimes even a lot of years later the theory to what I went trough came into my life and out of nowhere it all made sense. With this course and heart-opening, I offer you all the wealth of my own knowledge, experiences, apprenticeships, and my training of many years to train you the best possible in theory and praxis.
The rainbow course includes guidance between 12 weeks, where we cycle through the complete chakra system. Included in the course are:
your individual rainbow course
finding and liberating your very soul potential and heart mission for this life
weekly meetings aligned with the rainbow medicine for pre and post-processing
individual rainbow ceremonies concerning your present issues
guidance, integration, and expansion of consciousness during the whole time trough my energetical, emotional and mental "Presence, Feelings, Challenges, and Support"
practical tips with instructions for monthly rituals by yourself und recommendations on how you can actively create and walk your very own path as a rainbow being additional to the ceremonies
meditation music