Awakened Manifesting – the ebook about manifesting from the essential place of love and truth within you. In this book you`ll innerstand the art of Awakened Manifesting and Wholistic Wishes that will literally lead you to the pod of gold at the end of your inner rainbow…
living from the source of your soul – purely, authentically and in colorful abundance
This beautiful gift was channeled in a sacred space on Ibiza in between the times of the years. Now, it will be given to the world and can be pre-ordered here! 🙂
You will gain 40 pages packed with prayers, good intentions and practical steps supporting your manifesting techniques, such as:
open your heart with gratitude
the art of giving and receiving
womb wisdom manifesting
connecting to your guides
communicating with the universe
aligning your chakra energy with wholistic wishes
free tools, meditations, gifts and so much more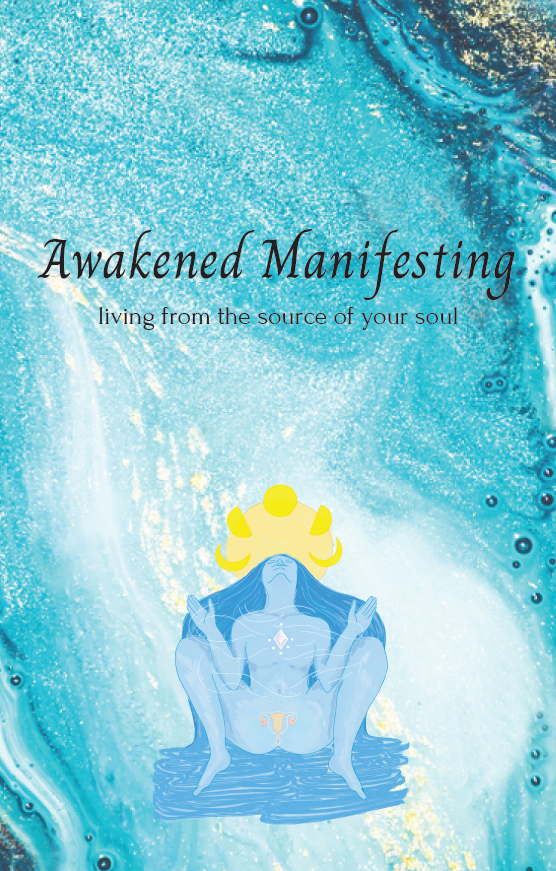 The book comes together with a our monthly magic manifesting zoom session. You can decide to
order the book and join one manifesting session for free – 21,99€
or request a discount on twelve manifesting sessions and get the book as a gift
get in touch with me for a twelve month exclusive 1-1 magic manifesting journey supporting you during the year to make sure 2021 is gonna be the best year of your life so far!!!
This book is much more than words, guiding you trough an inner transformation to access the abundant potential of your soul…